Everything
can become unique given enough love
Everything
can become unique given enough love
We passionately believe that design and emotional experiences play a crucial role in bringing humans closer together, helping brands reach their full potential and exuding positive energy into the world. We have a personal & professional belief that anything can become more unique, given enough love.
↓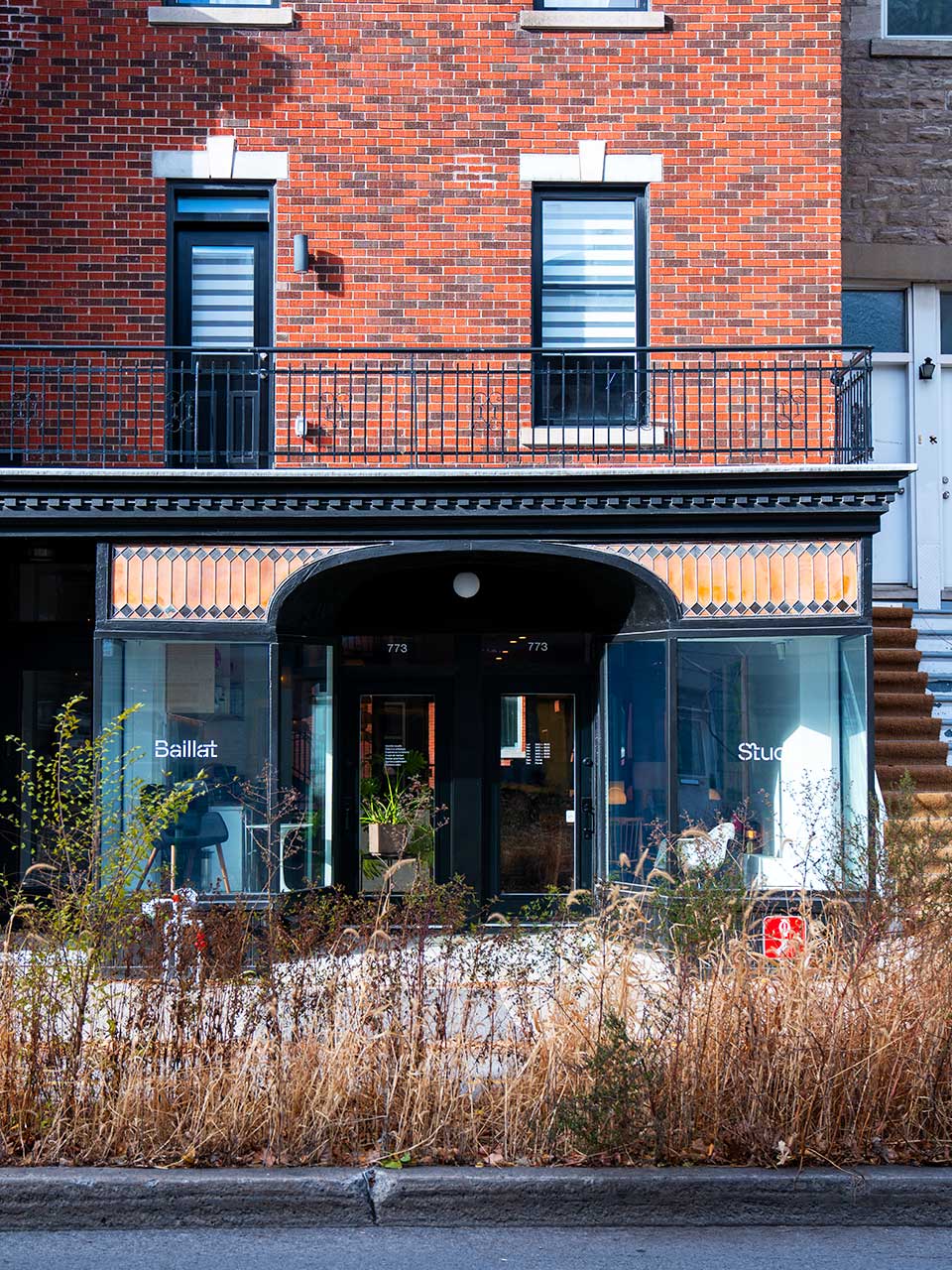 We move brands beyond the boundaries of modern communication with our intuitive sense of experimentation. We value close, collaborative relationships with our clients and our network of emerging artists, creating long standing partnerships built on trust, curiosity and mutual respect. We always keep an open mind to fully explore the transformative power of design focussed human experiences.
Services
↓
Creative Direction
Artistic Direction
Visual Identity
Branding
Graphic Design
Print
Scenography
Installation
Signage
Video Content
Web Design

Clients
45+
↓
45 Degrees
4U2C
Age of Union
Ballets Jazz of Montréal
BIENNAL Contemporary Art
C2 MTL
Cirque du soleil
Claste
Dax Dasilva
L'Éloi
Elektra
Infopresse
KIA
LOOP
Mapp Festival
Moment Factory
Montreal Jazz Fest
MOOG Audio
Musée d'art contemporain de Montréal
Musée des beaux-arts de Montréal
Mutek
Never Apart
Pace Gallery
Red Bull Music Academy
Red Bull Radio
Restaurant Soubois
Shopify
Silent Partners
Star Académie
Studio Tux
Yatai

45+
Team
↓
Jean-Sébastien Baillat

Creative Director, Founder

Olivia Chan

Art Director, Graphic and Motion Designer

Hayley Lim

Art Director

Romane Bechu

Multimedia Art Director

Jacob Newnham

Motion Designer

Patrick Trudeau

3D Artist

Gabriel Cance

Graphic Designer

Claudia Deneault Robillard

Graphic Designer

Frédérique Carignan

Chief Operating Officer

Samuel Gauvreau Des Aulniers

Project Manager

Marc-André Chaput

Strategist

Clément Leduc

Music Compositor

Andréanne Dumont

Motion Designer

Georg Fasswald

3D Artist

Martin Laporte

Director

Olivier Goulet

Executive Producer

Neil Frisby

Strategist, Copywriter
Awards
↓
Applied Arts Awards 2021
2 prizes
ADCC Awards 2021
Silver for Dans les médias - Brand Identity
Applied Arts Awards 2020
6 prizes
Art Directors Club 2020
Bronze for Age of Union - Publication Design
Concours Grafika 2019
7 awards, including a Grand Prize for MutekMX - Graphic Animation
Applied Arts Awards 2019
7 prizes
ADCC Awards 2019
Gold for Moog Audio - Leaflet design
Concours Grafika 2018
4 prizes
Applied Arts Awards 2018
6 prizes
Concours Créa 2017
Artisan Grand Prize for Red Bull Music Academy - Design
Concours Grafika 2017
1 Grand Prize for Red Bull Music Academy and 4 other prizes
Applied Arts Awards 2016
5 prizes
Concours Lux 2016
1 Grand Prize for Soubois - Poster and 3 other prizes
Concours Grafika 2016
1 Grand Prize for Soubois - Promotional Piece and 2 other prizes
We also work hand-in-hand with our clients to develop a singular visual language that turns their commercial aspirations into reality. Our approach to brand identity is based on deep listening and mindful observation, guided by intuition and a shared desire to explore uncharted territories.
Identity ↗︎ ↗︎